All the images below are computer generated in a ray tracing program called

which is an amazing (and free) program which I came across a few months ago!
You can start out with simple 3d cubes, cylinders or planes etc and bend or extrude them into shape then colour and texture them.
A lot of these are my first (and second etc) tries
Back Garden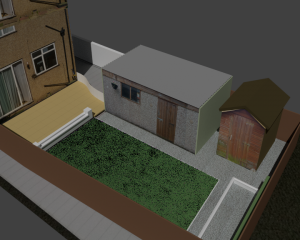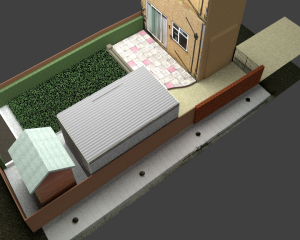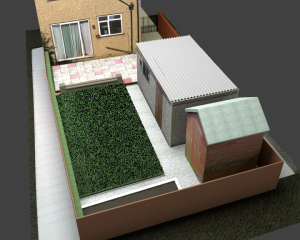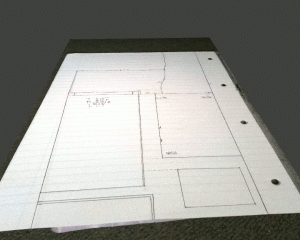 This is a plan of our (tiny) back garden scribbled on an ordinary A4 paper pad . Click on it to see a simulation of Blenders building process in action.

---
Saucepans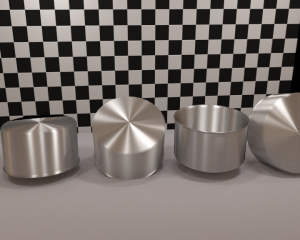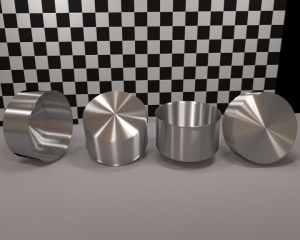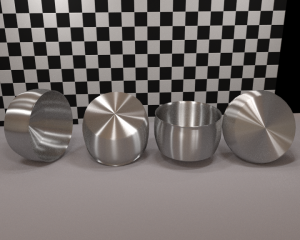 Furniture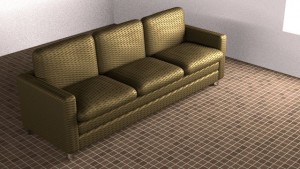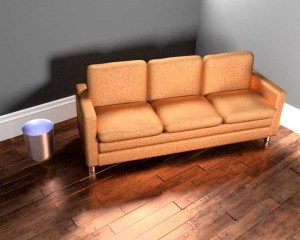 ---
Stairs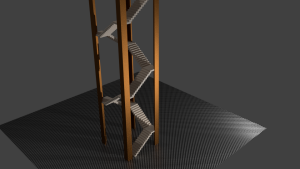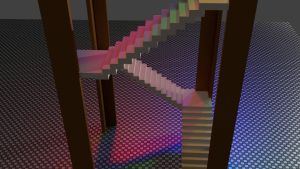 Floor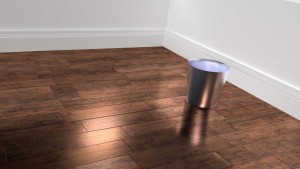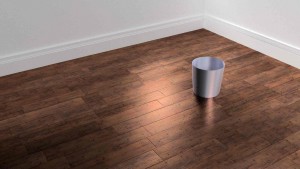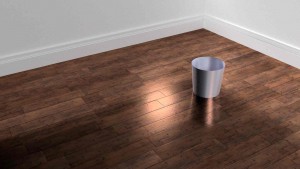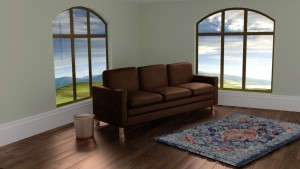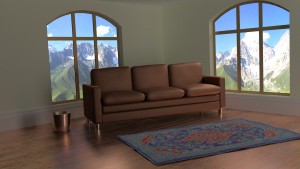 ---
Cushions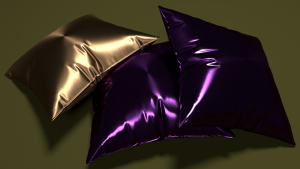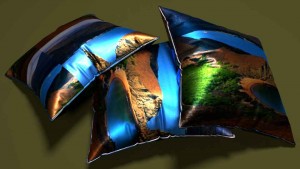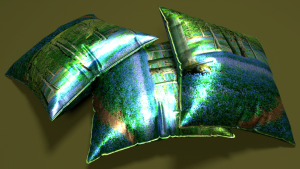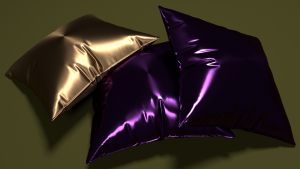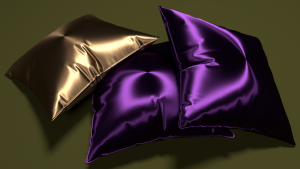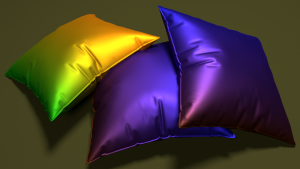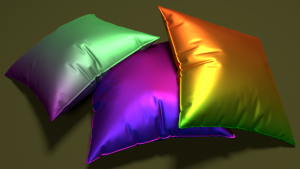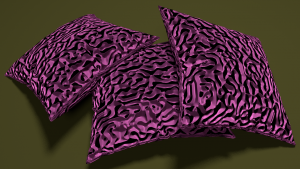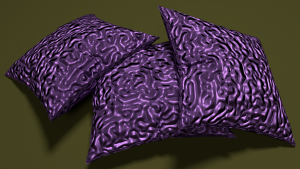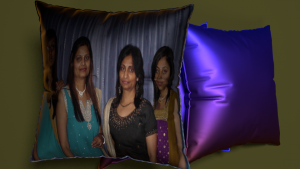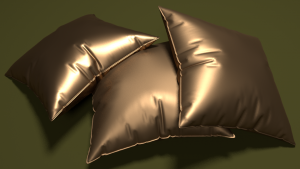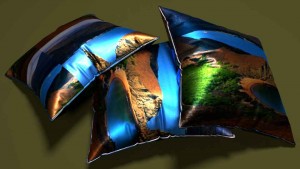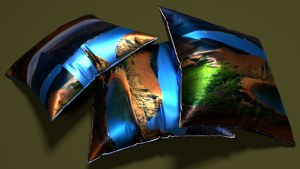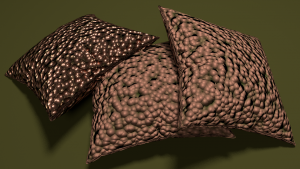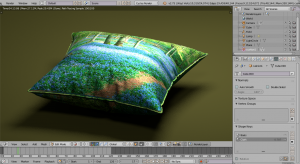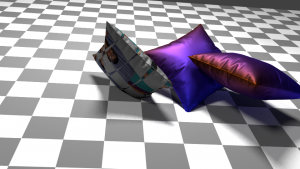 Cups and Saucers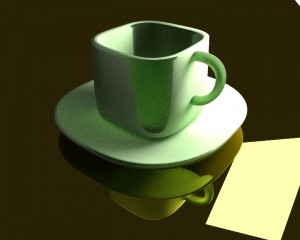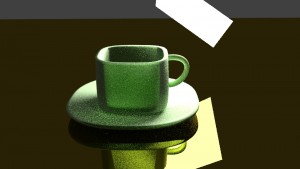 ---
Diamonds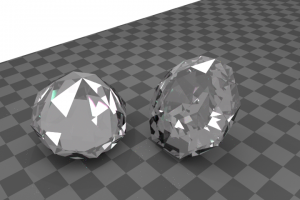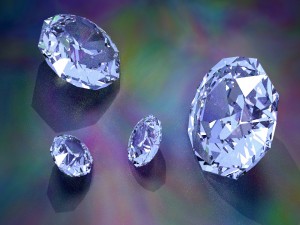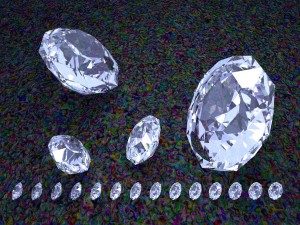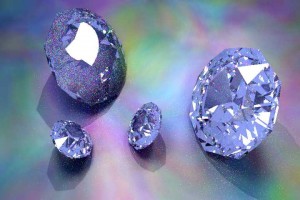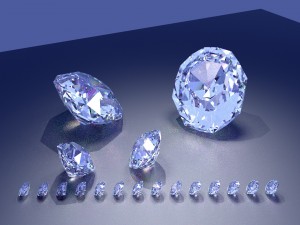 ---
Drapery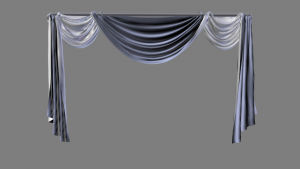 ---
Business Cards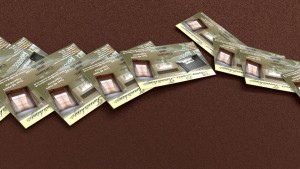 ---
Shapes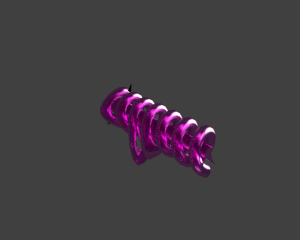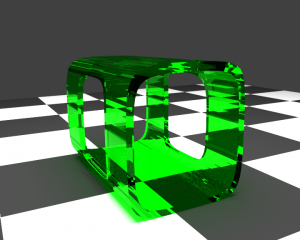 ---